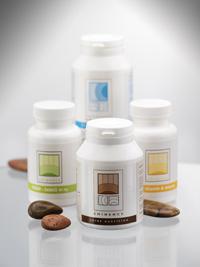 JOINT NUTRITION
No matter what age you are, the importance of joint care is paramount. We rely on our joints to sustain and support us throughout life, and in our chosen occupation.
Most of us spend hours 'in front of a screen' – our posture leaving a lot to be desired! For those who are retired, it is important to keep joints functioning to the maximum, if they wish to enjoy an independent lifestyle, as the years go by. Performers - singers, musicians and dancers, all need to look after their joint health, if they are to have a long and healthy career.

JOINT NUTRITION has been formulated by Registered Osteopath and Registered Nutritional Therapist, Margaret Papoutsis – who better to provide us with all the help we need to stay flexible and pain-free.

If you are suffering from a complex problem, then perhaps a nutritional therapy consultation might be helpful.
| | |
| --- | --- |
| | Here is a wide choice of possible supplements to maintain and soothe your joints. |
| | |
© Eminence Ltd 2007 - 2017