THERAPIA - Natural Therapeutic Skincare
Over the past few years there has been increasing concern over the levels of chemicals and petroleum derivatives in skincare products. As a Nutritional Therapist, Margaret Papoutsis realised that there was little point in encouraging her patients to eat pure food if, on a daily basis, they were drenching their bodies in hundreds of chemicals - 60% of which would be absorbed through the skin.

The Origins of Therapia
Researching the available non-toxic skincare ranges, Margaret discovered that:
most widely advertised 'natural' products still contained a wide range of undesirable chemicals
purer ranges were generally perceived by her patients to be less effective than their normal products
presentation and packaging were unattractive and utilitarian

10 years of research and development have ensued since Margaret produced her first natural, fragrant and effective Skin Nutrition. In 2009 she finally unveiled Therapia - an entire range of exquisite non-toxic skincare.

Click here to view the complete THERAPIA range.
The Therapia Philosophy
Our whole range is nutritionally based, and as such seeks to provide the essential nutrients that your skin needs to be genuinely healthy. Beauty is not just about the short term effects of applying cosmetics to your skin - it concerns the potential health of your skin in 10 years' time.


Our products are based on:
pure botanical oils and waxes, many of them organic
natural moisturising factors
essential oils
vitamins and antioxidants
cutting-edge anti-aging extracts
This dedication to purity makes our range suitable for women who, for health reasons, need to pay special attention to the levels of potential toxins in their environment. Those undergoing chemotherapy or suffering from serious disorders can be assured that Therapia products are genuinely nutritional - you could eat them if you wished, though we wouldn't advise it!


At times when the digestive absorption is reduced, it is good to know that around two thirds of the ingredients in our skincare will be absorbed into the body. What nicer way to increase your intake of Omega 3, 6, 7 and 9 essential fatty acids? This really is nutritional skincare!


It is also important to realise that the important lower level of the skin (dermis) is not directly accessible to topical skincare. To be sure of good nutrition in this area, attention may need to be focused on diet and supplementation also. You will find general recommendations on the 'Beauty from Within' section of our website.
Therapia Ingredients
Our ingredients are obtained from ethical companies, and many are Fairtrade. They are ordered in small quantities to maintain freshness and potency.

Preservatives and emulsifiers are naturally derived and Soil Association approved. They are kept to a minimum by the use of air-free containers wherever possible.

The Eminence Glossary contains further information on most of our ingredients. Contact us if you need to know more.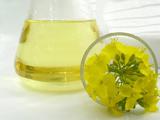 Therapia Production
Products are hand-crafted in small batches, in true artisan fashion.We process and pack everything ourselves, so we have absolute control over quality and formulation. As a result, we can respond immediately when a new, exciting natural ingredient becomes available. This means we can stay at the forefront of biological skincare development.

We are also able to provide bespoke products if required. Individual formulations can accommodate a wide variety of skin problems and sensitivities. Contact us directly for details of this service.


Pricing Policy
As a small, efficient local company Therapia can bring you wonderful, exclusive skincare at an amazing price. Compare the cost with other luxury ranges containing comparable ingredients. You are not paying for TV adverts, centrefolds in Sunday papers, transatlantic importation or city centre offices... just fantastic, biologically active ingredients, exquisitely presented.

It has never been easier to experience guilt-free beauty.