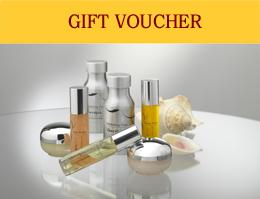 THERAPIA NATURAL SKINCARE VOUCHERS
Therapia gift vouchers have been increasingly popular since we introduced them last year. They are a real godsend to anyone searching for a special present that is truly unique. Available in multiples of £10, they can be exchanged for any of our exquisite natural skincare products.

Alternatively, contact us directly for individually tailored gift baskets, using our beautifully wrapped products.