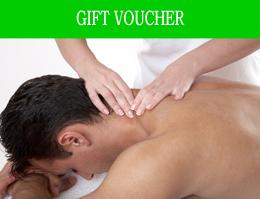 Osteopathy - Gift Voucher
Gift vouchers are an easy way to pay on-line for osteopathic treatments, both for yourself or another person. They are perfect for 'persuading' reluctant spouses to take the plunge, or as thoughtful presents for stressed friends.

You can even use a voucher as payment-in-advance for a treatment you might need yourself at some time in the future. A great way to reward yourself after Christmas, or just before your holiday!

Just add an on-line voucher to your 'Shopping Basket' and we will post your voucher to you.

For further information on Osteopathy click here.